Tidewater Reads Presents Kwame Alexander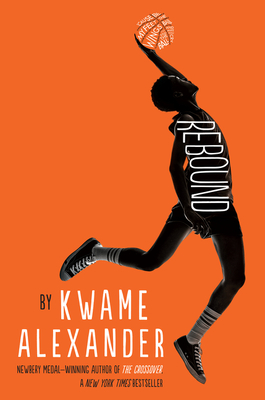 Tidewater Reads Presents Kwame Alexander
Saturday, April 28, 2018
3 PM at Slover Library
235 E Plume St, Norfolk, VA 23510
Enjoy a book signing and talk with poet, educator, and the New York Times Bestselling author of 24 books, Kwame Alexander. We will also have a poetry awards ceremony for top winners in each category of our poetry contest. Seating is available on a first come first served basis and will open 30 minutes prior to the event.

Kwame Alexander is a poet, educator, and the New York Times Bestselling author of 25 books, including REBOUND, the follow-up to his, Newbery-medal winning middle grade novel, THE CROSSOVER. Kwame writes for children of all ages. Some of his other works include THE PLAYBOOK: 52 RULES TO HELP YOU AIM, SHOOT, AND SCORE IN THIS GAME OF LIFE; the picture books, SURF'S UP, ANIMAL ARK and OUT OF WONDER, and the novels, SOLO and BOOKED.

A regular contributor to NPR's Morning Edition, Kwame is the recipient of several awards, including The Coretta Scott King Author Honor, The Lee Bennett Hopkins Poetry Prize, Three NAACP Image Award Nominations, The NCTE Charlotte Huck Honor, and the 2017 Inaugural Pat Conroy Legacy Award. He believes that poetry can change the world, and he uses it to inspire and empower young people around the world through his Writing Workshop. He's led cultural exchange delegations to Brazil, Italy, Singapore, and to Ghana, where he is training teachers and building a library and health clinic, as a part of LEAP for Ghana, an International literacy program he co-founded. The 2018 NEA Read Across America Ambassador, Kwame is also the host and producer of the literary variety/talk show, Bookish, which airs on Facebook Watch, and the Founding Editor of VERSIFY, an imprint of Houghton Mifflin Harcourt Books for Young Readers.
Event date:
Saturday, April 28, 2018 - 3:00pm